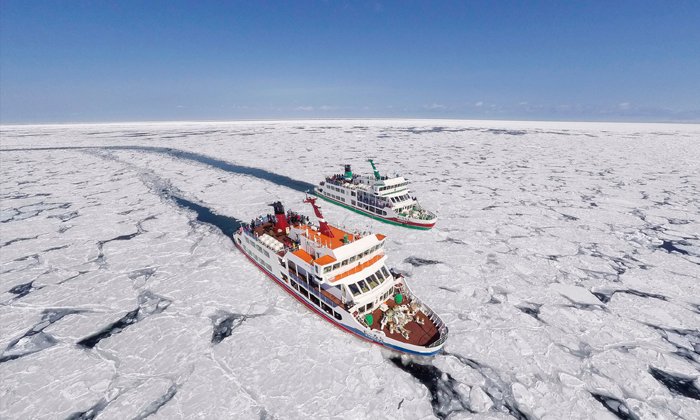 One of the tourist activities that is attracting us to be touched by ourselves is the Aurora Ice Breaker.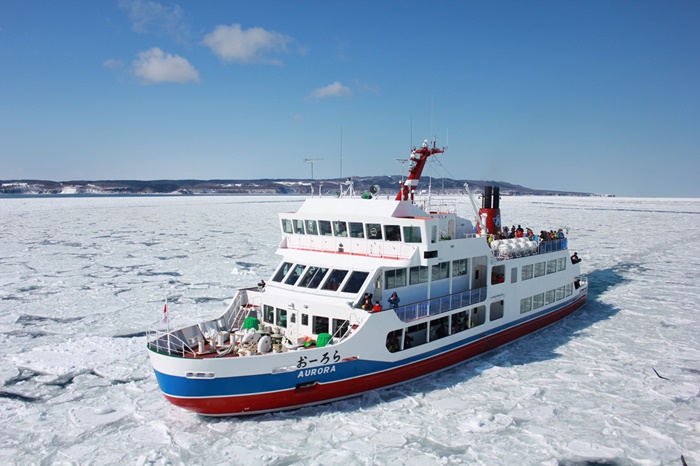 The Aurora ice cruise is a popular tourist activity in Abashiri. Large ice sheets float in the sea from Russia and this giant Aurora will run through the giant ice sheets. This goes Is a very wonderful picture The best time to visit this giant ice sheet is from January to March every year.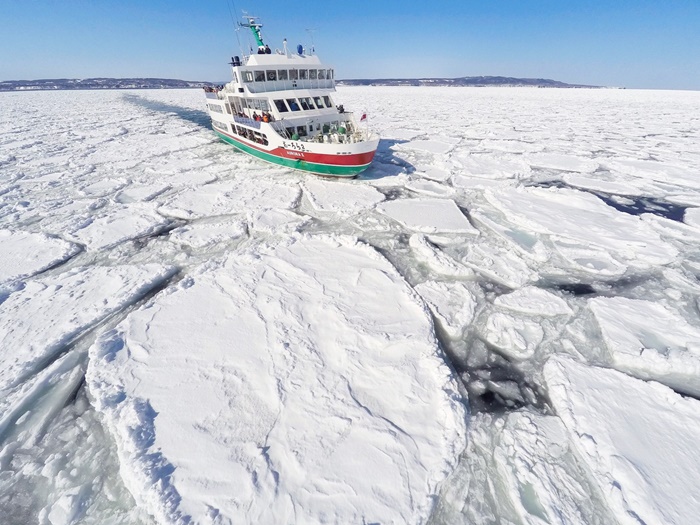 But every trip has a disappointing and fulfilling story, always mixed together Because during our journey, the officer informed that the ice sheets floating in the sea had completely disappeared. Leaving only the vast sea that we can see But at this stage, it will not be able to retreat, therefore, we will bring the atmosphere and impression of the Aurora boat ride out into the O-Sea. Come to everyone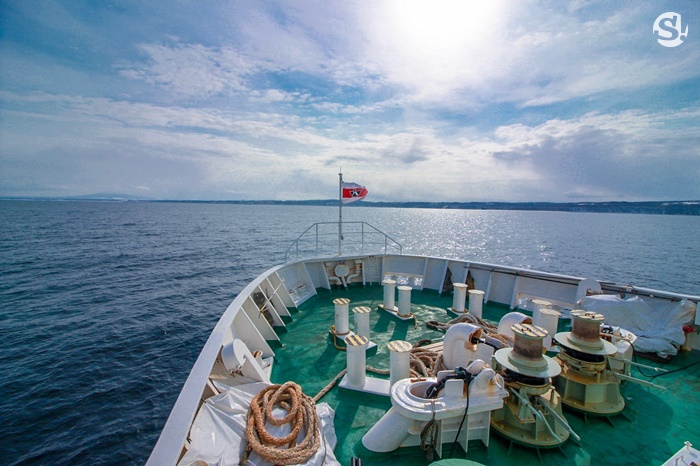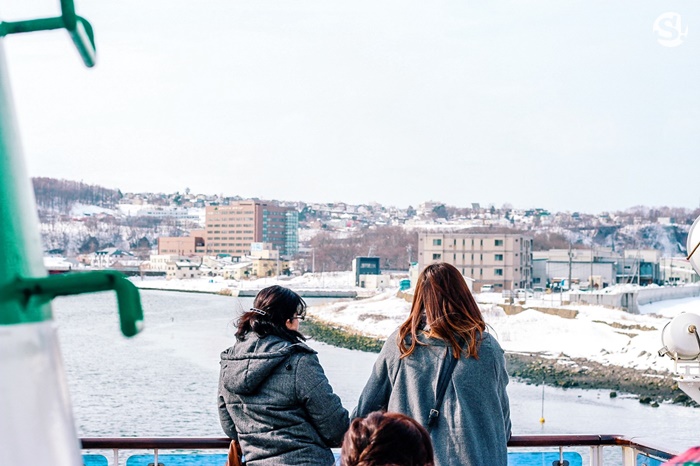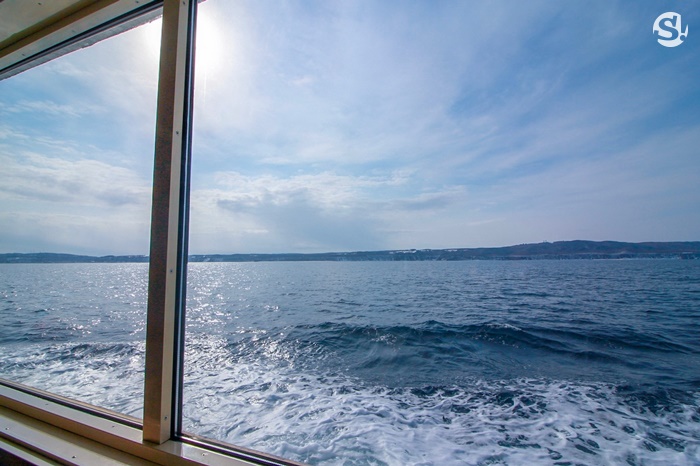 Starting the journey, a large Aurora boat will be waiting for us at the pier. In the boat there will be a total of 3 floors. The upper floor is a deck. And the two floors below will be the Indore zone, allowing tourists to sit and avoid the cold winds and watch the water closely.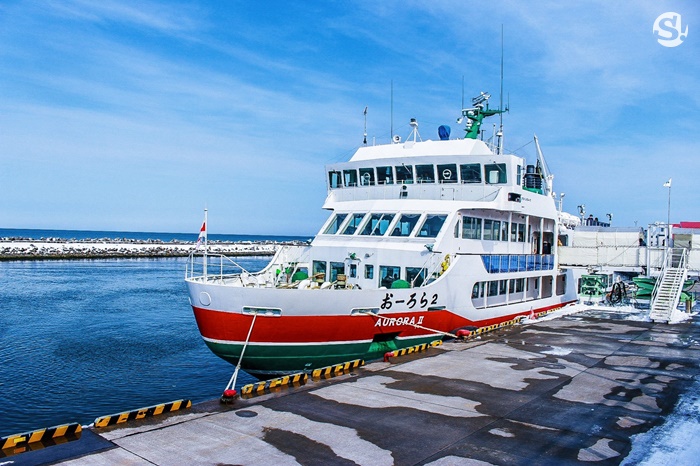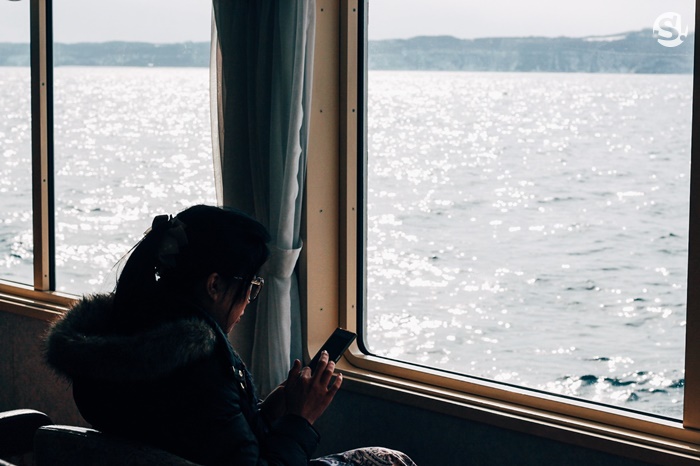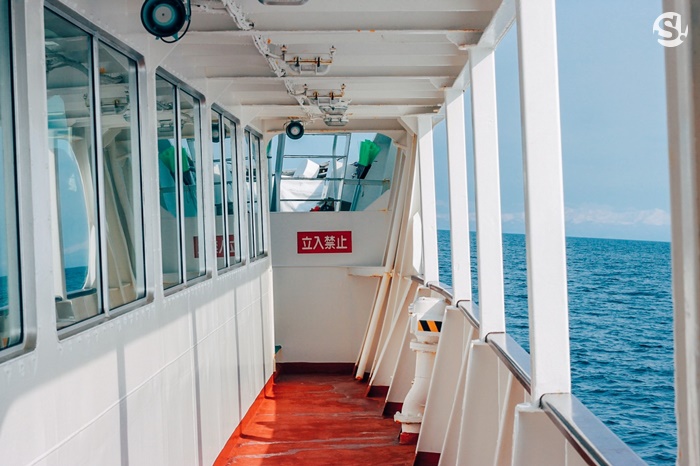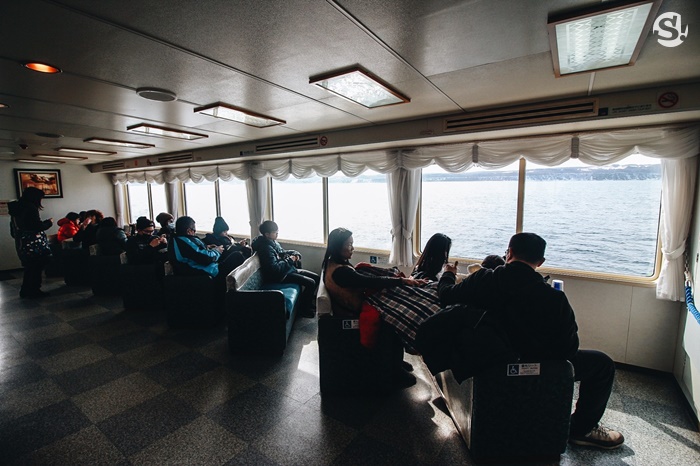 But recommend that you come to visit all the time, should take a breath of fresh air above the deck See the beauty of the two routes along the route. On the way there will be many tame and friendly seagulls. Swooping to show us for a while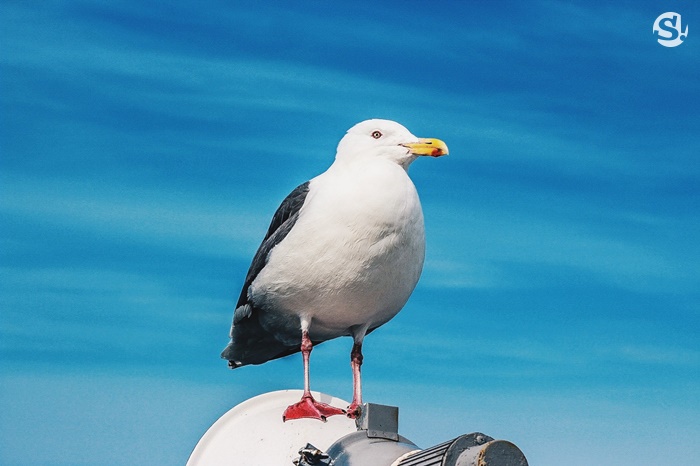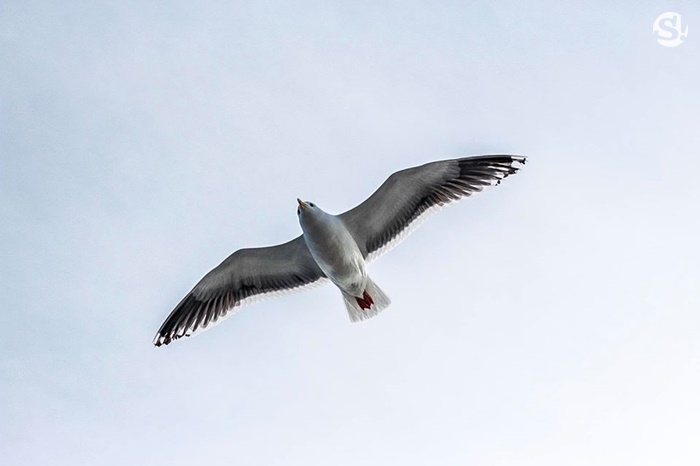 In addition, what we have returned to replace the ice sheets that melt away is the beautiful and vast sea view. The blue waters intersect with the distant horizon. It's a really special time. That has been here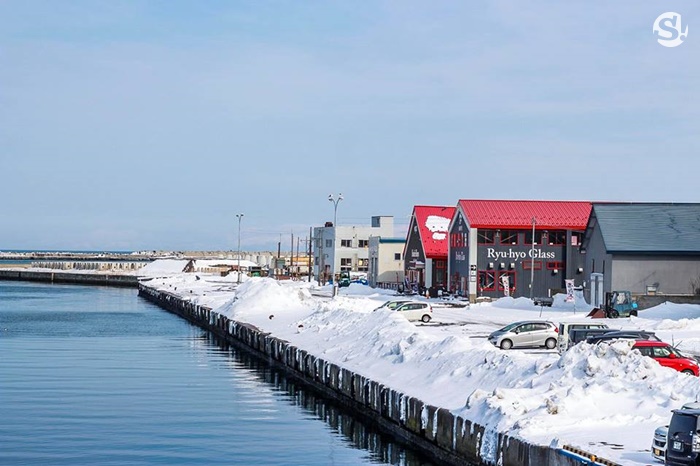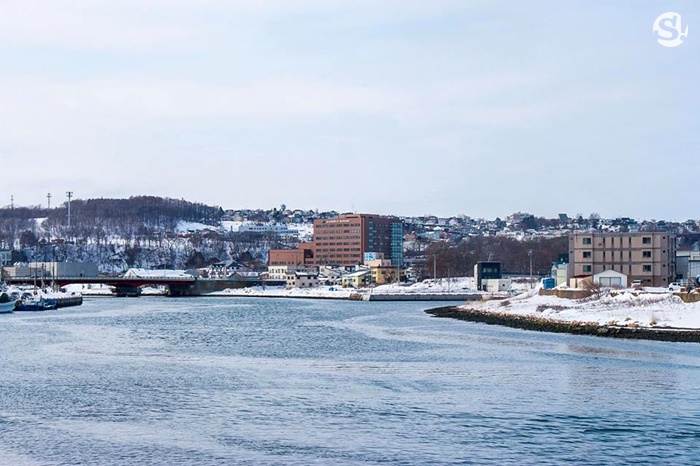 This trip takes about 1 hour to sit and chill and enjoy. Views of the sea of ​​Japan Just now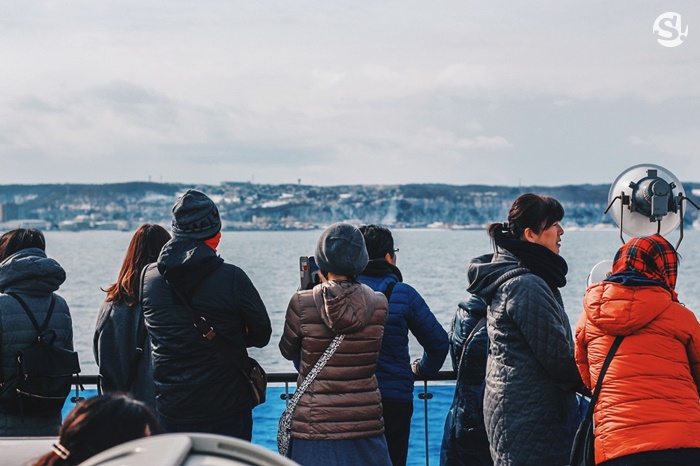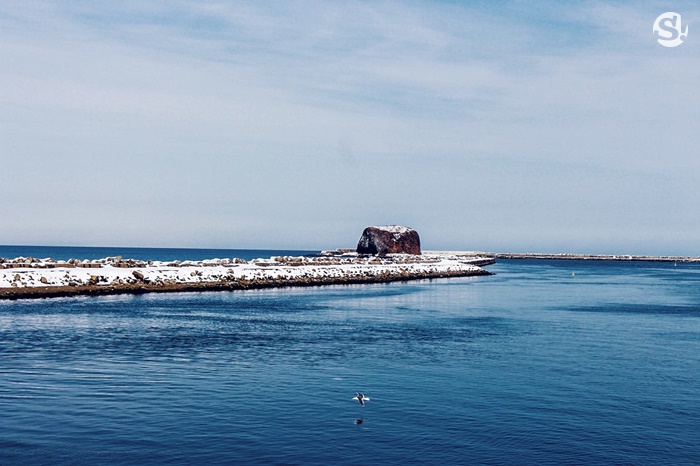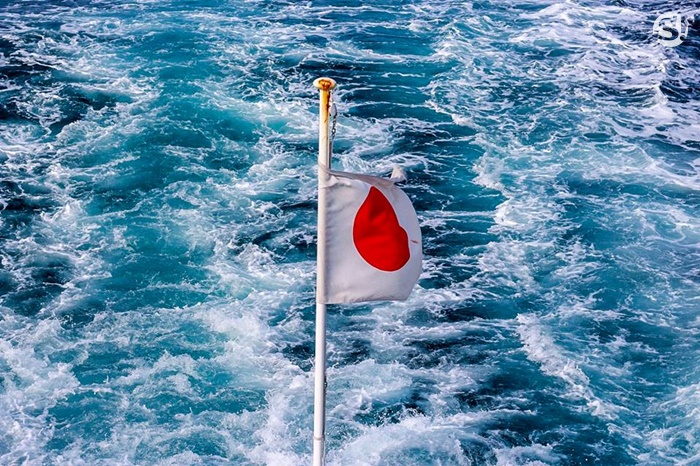 If anyone has a chance to visit Hokkaido, try to lock the target to check in at Abashiri. See here to make you impressed at first sight.